The iBOTS platform team is tasked with supporting neuroscience researchers with their programming tasks as part of their data collection, data processing, and data analysis activities. With a physical office at the Life and Brain Center at Bonn's UKB campus, the iBOTS platform supports researchers projects and products in over 40 labs across in the iBehave network, including groups in Bonn, Köln, Aachen, and Jülich. Because of the wide variety of disciplines, technologies, and skill-sets involved with this support effort and the need for high availability by the research network, iBOTS projects are generally short-term team projects, with multiple members working together to rapidly train, develop, and disseminate knowledge products to the iBehave network and the broader neuroscience community.
Unlike traditional engineering and technician groups whose main task is engineering consulting and development of new products, iBOTS is a training and consulting group tasked with connecting researchers to existing open-source and free technologies, accomplished through knowledge dissemination, teaching, collaborative development, and community building projects and products. iBOTS members act therefore as technical leaders, teachers, and mentors in the research community, breaking down existing technical and communication barriers between researchers and their research goals.
There are a wide variety of technologies needed for typical iBehave experiments, many of them cheap (or free) open-source hardware and data analysis software. Open Technology Support Platform focuses on these low-cost, widely available technologies for integration into the iBehave laboratories; for example, Arduino-like microcontrollers and sensors and Python and R libraries. Using these core technologies, we assist researchers building their own neuroscience technology development projects.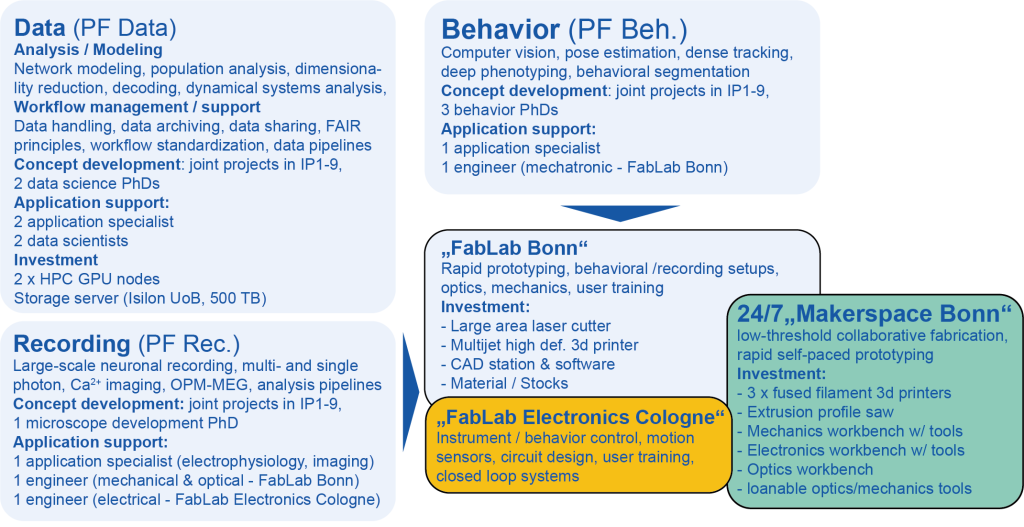 iBehave platform concept